Barometers Products (Page 5)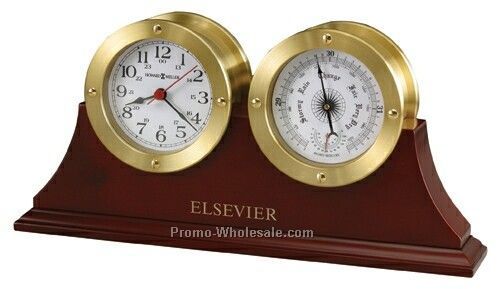 Howard Miller South Harbor Clock With Barometer & Thermometer (Blank)
Item No:PWC662755
Description: Satin brass finish captain's clock and barometer / thermometer in a satin cherry finished wood base. Glass crystals are surrounded....

Howard Miller Shore Station Wall Clock With Barometer & Thermometer (Blank)
Item No:PWC662693
Description: Finished in High-gloss Rosewood Hall, this weather station wall clock combines a clock, barometer, and thermometer. Quartz, batter....